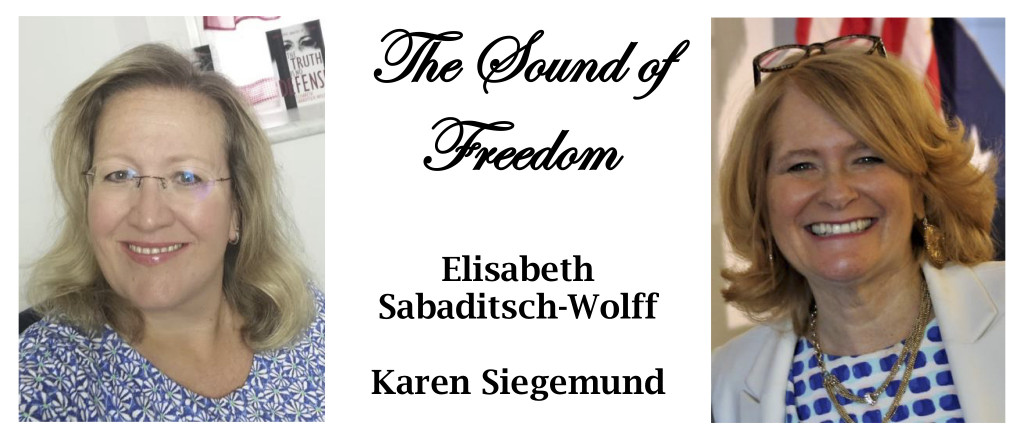 Welcome to THE SOUND OF FREEDOM, where two young lasses both experienced a portion of their childhood in the beauty of Austria (where the story of The Sound of Music originated), one full-time for four years, the other spending childhood summers visiting her grandmother there. They share a passion for both countries and an urgency to awaken America to the reality of what we are about to lose unless Americans begin to fight to retain our beloved Constitution. One resides today in Austria, the other in America.
Welcome to The Sound of Freedom with ELISABETH SABADITSCH-WOLFF and DR. KAREN SIEGEMUND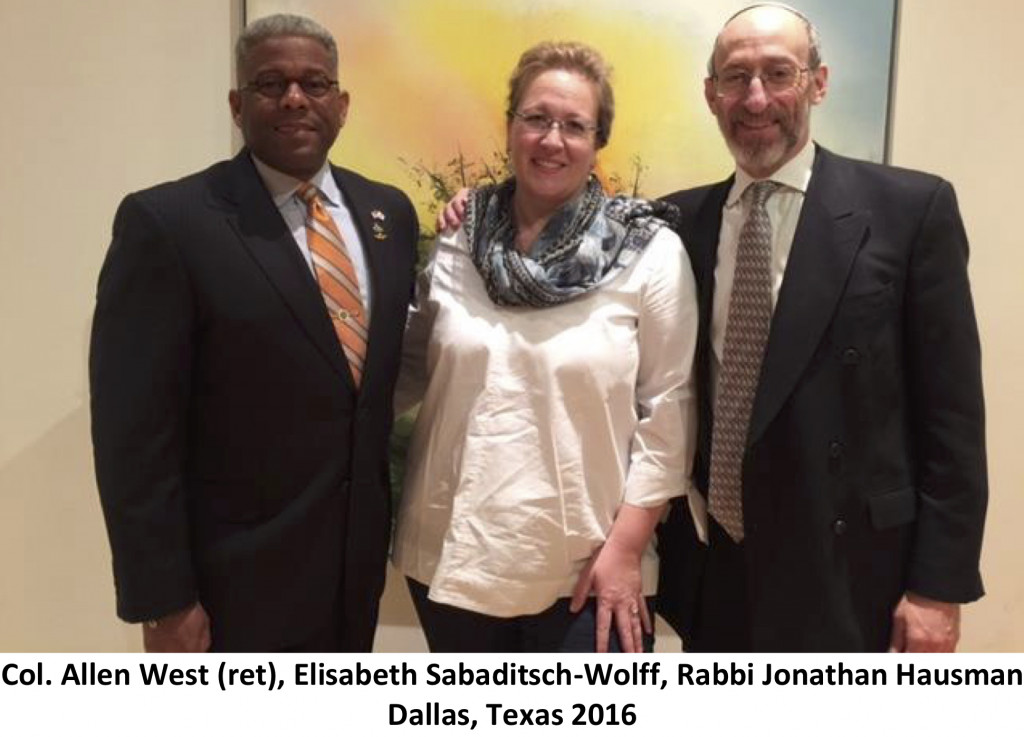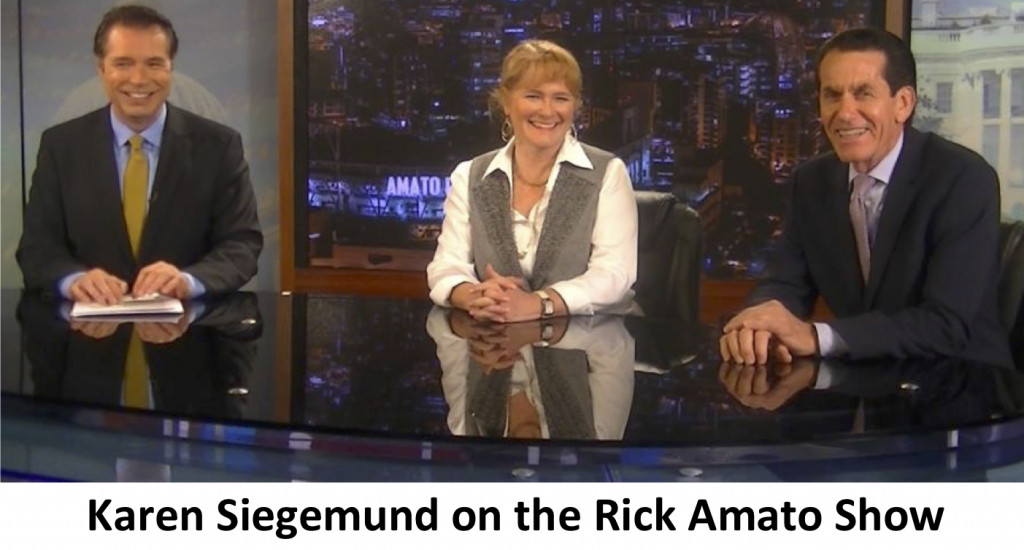 Elisabeth Sabaditsch-Wolff is an Austrian diplomat's daughter who grew up seeing the world and even living in America a good bit, hence her English is very good. While continuing to live in her beloved Austria, Elisabeth loves to travel to the states. A frequent speaker at key events, always warning Americans what they are being targeted to lose if they do not realize the civilization jihad that is happening all around us. 
While in Austria, Elisabeth spends her days assisting her husband who is a medical doctor in their hillside clinic in Austria. Their daughter has become quite the music critic and is followed for her reviews. The Covid-19 pandemic has taken a huge toll on everyone in Austria. They endured complete shutdowns and lock-ins for months on end.
Dr. Karen Siegemund was a scientist during the Cold War, then an educator at numerous grade levels, from Middle School through to University, in subjects that include Latin, French, science and mathematics here in the states. Karen has enjoyed the pursuit and dissemination of truth and freedom. In addition to her degree in Applied Mathematics, she also has a master's degree in International Relations, and a PhD in Education and American Culture. 
Despite these accomplishments, her teaching contract at a Los Angeles private school was cancelled because of her political – pro-Western Civilization – beliefs. You can read about this here, and watch her appearance on The Huckabee Show here. Since 2016 she has been the President of the American Freedom Alliance and is delighted to co-host The Sound of Freedom with her great friend Elisabeth.
Karen and Elisabeth first became acquainted when Karen, as president of the American Freedom Alliance, sought out Elisabeth to be a speaker at the AFA conference on Islam in 2016. As it happened, they first met in Vienna and have been fast friends and colleagues ever since. They share a love of America, its values, freedoms and general ethos, and they agree that it is the bastion of freedom, the "Last Best Hope," the shining city on a hill that is a beacon to freedom-lovers around the world. 
Their love of Austria, its culture and beauty, also runs deep in each of them, as does their recognition of the role this now small nation plays as a canary in the coal-mine of European freedoms and individual rights. 
Both Elisabeth and Karen are mothers, fierce defenders of free speech and passionate about preserving freedoms generally. They each have paid a price for this defense of truth and freedom.