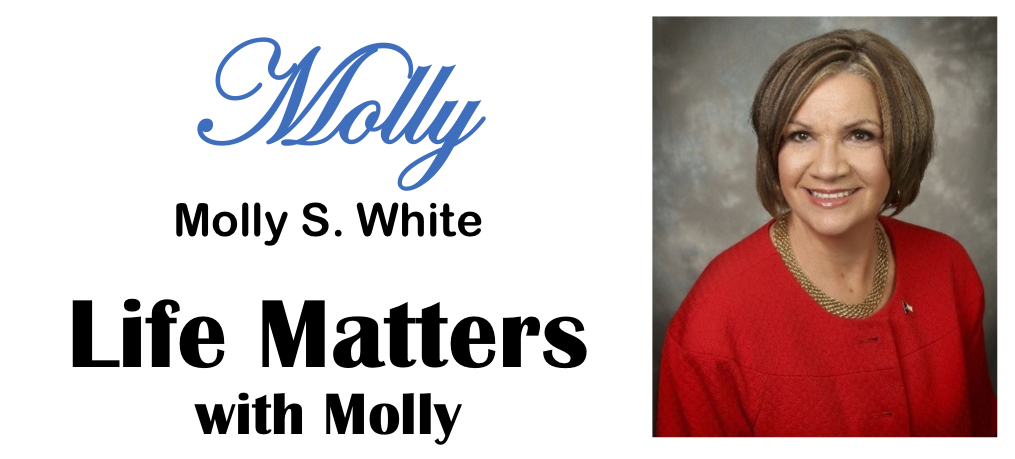 Molly White, former Texas State Representative, has committed the last twenty years defending life, motherhood and families from the "pro-choice" and sexual rights agenda. As a woman who has undergone an abortion and suffered its traumatic consequences, she witnesses how it destroys women, families and society. Molly is dedicated to educating law makers, pastors, students and the general public about the destructive nature of abortion. She's helped pass every pro-life bill in Texas since 2003 by leading dozens of post-abortive women to share their testimonies of trauma and exploitation by the pro-choice industry. As a State Representative, Molly introduced the Coerced Abortion Prevention bill. Unfortunately, it failed to pass the State Affairs Committee.
Since the legalization of abortion on demand, an estimated sixty-million babies have been terminated. Nearly one-out-of-three women in this country have had at least one abortion. What nobody ever talks about is that on an average a woman's decision to end a pregnancy negatively impacts forty-five family members. Sixty percent of women who've undergone the procedure of abortion claim they were coerced, forced, pressured or rushed into an unwanted procedure/ decision. Not only is coerced abortion illegal, the exploitation of pregnant women for the benefit of someone else, normally the father of the child, is criminal. 
Seventy-five percent of women who've had an abortion report being Catholic, Protestant or Evangelical Christians. This shows the church has failed to protect pregnant women and support them during their most vulnerable time of need.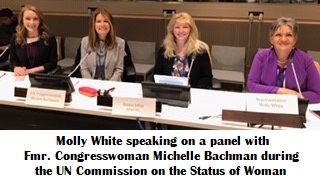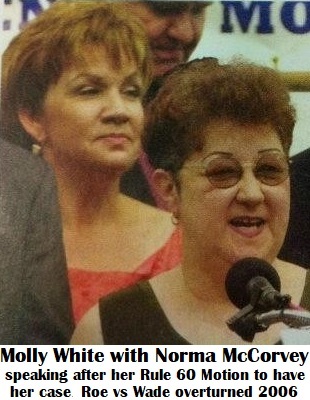 Abortion has also led to the increase of violence against pregnant women, usually by punching, hitting, kicking them in the abdomen with the intent of killing her baby. Homicide is the leading cause of death of pregnant women. Many are murdered for refusing to abort an unwanted child. (women-4-life.org)
While abortion providers claim they're helping pregnant women, they consistently fight every legislative effort to inform, educate and help pregnant women make informed decisions and are not rushed into making a life taking and life altering mistake.
Research has identified one hundred psychological problems that arise from aborting a child. They range from depression to suicide, phobias to panic attacks, bonding issues to relationship disorders, including homosexuality and lesbianism, alcohol and substance abuse, guilt shame, anger, and many more. (afterabortion.org) 
Abortion is causing an epidemic of women's health issues. Death, cancer, uterine and cervical damage, sterility, pre-term birth in subsequent deliveries, are just a few of the consequences associated with what society calls a "safe" procedure. (afterabortion.org) Over thirty-five worldwide studies show a link between induced abortion and breast cancer. (Breast Cancer Prevention Institute) Women are dying but the industry is thriving.
​Birth control and contraceptives (including Plan B and RU-486) also have a negative impact on women's health. Blood clots, cancer, heart attacks, death and weight gain are just a few of the risks associated with these drugs. Molly is against the use of birth control, especially long-term use. She is a proponent of natural family planning which is just as effective without the health risks.