No community in America has been more damaged by the policies of liberalism than the black community, yet none is more loyal to liberal politicians.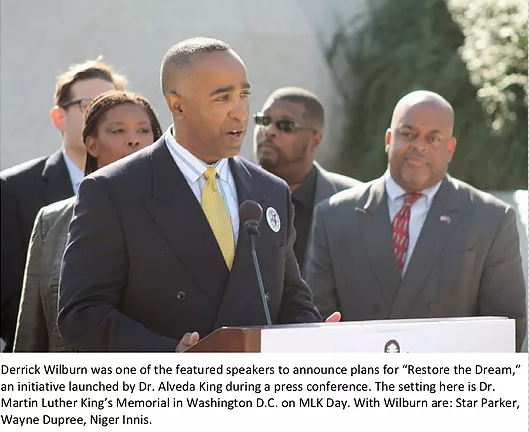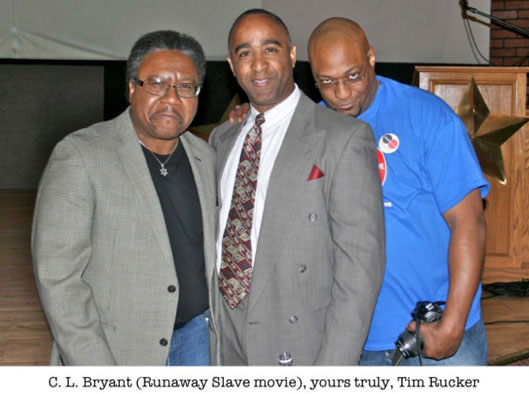 At last a rising class of vocal, unashamed, principled and relentless black conservatives is taking the fight to the streets and airwaves. Among them is Derrick Wilburn, founder and Executive Director of the Rocky Mountain Black Conservatives and BlackandConservative.com, a Fellow with the Centennial Institute, (former) Vice Chairman of the Colorado State Republican Party, nationally published author and media pundit:
Derrick is a no-holds-barred, pulls-no-punches kind of guy when it comes to telling the truth.
Certain things everyone knows. Certain things make absolutely no sense. Sometimes items on each of those lists intersect. For instance, here are some things every conservative in America knows:
Conservative principles of governing make sense and benefit ALL people, regardless of age, geographic location or skin color.

The closer to the taxpayer footing the bills that decisions are made the better those decisions tend to be.

Letting people keep more of their own money benefits households more than does funneling ever-increasing amounts of funds into government.
Given the above truths, here are some things that make no sense:
Ethnic-minorities in the United States lag behind whites in almost all economic categories, yet minorities vote overwhelmingly for those who oppose conservative principles.

Ethnic-minorities are in many ways supporting our own genocide!

Conservatives have made little effort and therefore little progress into courting the minority voter bloc.
How, why and what can be done about it? These questions along with many other topics of contemporary American politics are discussed on Truth Transcends Color. We feature prominent thinkers and voices bold enough to stand up and profess, "I'm both conservative and a black-American," along side such notables as C.L. Bryant, Star Parker, Allen West, Kevin Jackson, Niger Innis and Elbert Guillory.
We aren't limited to issues concerning race and politics. We touch on everything from faith to international relations to schooling, policing and other day-to-day, on-the-ground issues that affect Americans of all colors and political ideologies.
Truth Transcends Color is a venue unlike any other. You'll find it stimulating, thought-provoking, challenging and most of all highly entertaining. Join in the discussions!