Ron Campbell is the founder and President of Sound the Trumpet Ministries International, an Evangelical movement that was founded to equip and encourage people to recognize their heavenly designed purpose, to be ambassadors of the Kingdom and effect their sphere of influence for the Kingdom of God.
Ron was born in Johannesburg, South Africa. He was sent to America by the Lord in 1993 to minister as a prophet, but God opened doors and positioned him in some critically important areas.
His excellence-driven transformational leadership with twenty-five plus years in strategic consulting, parlayed a twelve-year special forces military tenure into a prestigious career as a Chief Strategist and trusted advisor for Fortune 500 CEOs, C Suite executives and government leaders. He even worked in Washington D.C. back in the day when Newt Gingrich walked the hallways as Speaker of the House.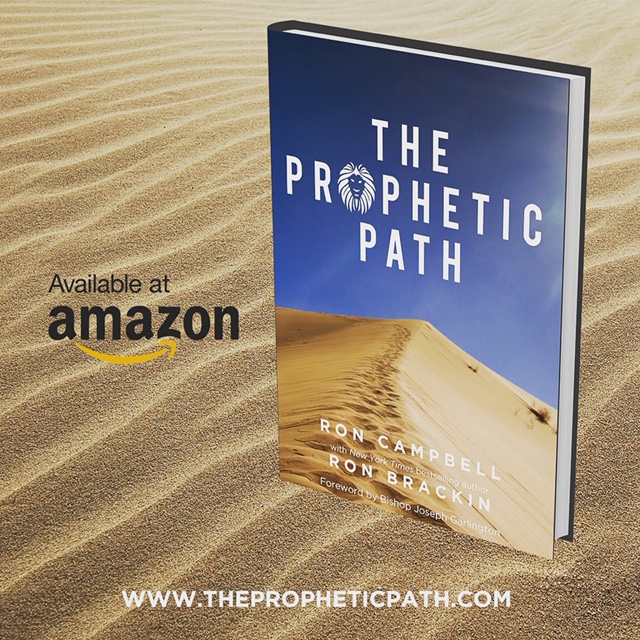 His areas of expertise, guided by the Lord, placed him in military technology development companies, cyber security areas, aviation, as well as gas and oil industry fields. This diverse background and experience in utilizing Kingdom principles to bring hidden capacity to a multiplicity of different organizations and individuals in government and private industry, has given him a wealth of knowledge. His innate ability to train leadership teams in innovative thinking and diversification has made him a greatly sought-over trainer.
A truth and kingdom inspired man, he generates individual "Pathways to Success" for people by engaging in Biblical transformation and Biblical truths for each person. Thereby building and equipping foundations in the hearts of men to be able to carry the load.
Have you ever considered where you could be today if you knew how to hear God and follow His leading?
Some of the areas Ron will be delving into are:
Hearing the Lord's Voice

Engaging your Prophetic Destiny

Renewing your Mind and Vision — Mind Shift!

Seeing the Unseen – Eyes Created for Wonder

Leveraging Correct Thought!

Elevating your Relevance

Change Your Emotional Address

Working Wise — Not Hard

Becoming a Change Agent!

Giving Up on Being a Failure

Finding Your Prophetic Design

Dealing with Conflict
​
A fascinating journey awaits you!